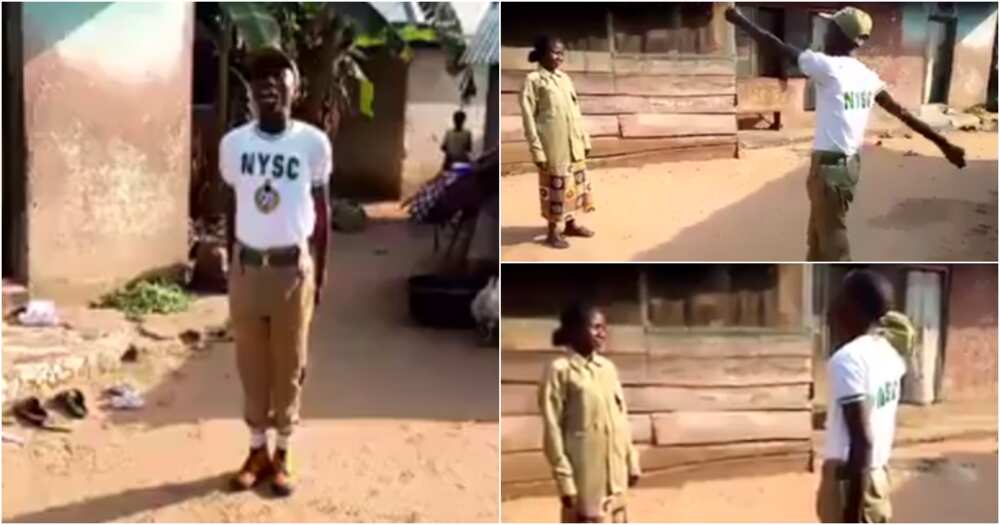 A young male corps member serving in Kwara state identified as Evesi Collins celebrates with a proud corp member who chose to show his gratitude by showering love on his poor mother who saw him through school by doing a parade and saluting her as he returned home from camp. DailyLeakers.Com report.
The National Youth Service Corps member was seen in a video performing a parade in front of his mother. The corps member was said to have visited his mother at home to do the parade, he was also heard saluting his mother loudly during the parade.
In the video shared online, it could be seen that Collins was matching towards his mother before taking off his cap to salute her.
The proud mum had on her son's NYSC khaki jacket as the parade was going on.
WATCH VIDEO BELOW